Accent Studio - Vinyl Wall Decals
have Just been featured in another review and giveaway so check it out.
Tuesday, December 7, 2010
I am a
vinyl wall art
addict! I love them! I can't get enough of them! They can take a bare wall and turn it into a masterpiece. But, they are hard to remove & take with you when you move. I have learned this from experience too...having lost sev
eral to the battle, when we thought we were moving!
So, what's a vinyl wall art addict suppose to do?
I was so pleased when I was contacted by
Accent Studios
to do a review of one of their Vinyl Wall Design Masterpieces. Of course I said yes and started browsing their website to see which one I would choose, dream about where I would apply it, etc.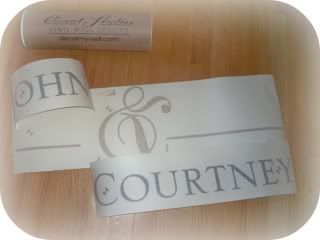 It arrived yesterday (sent to me free of charge for this review/feature) and I couldn't wait to get started on the vision I saw in my mind!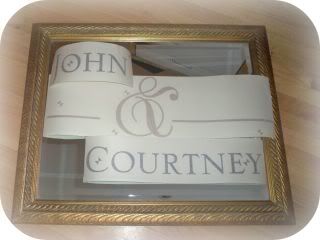 We have a mirror that I have used in our bedroom since we've been married! It's traveled from house to house with us and matched every decor change I've been inspired to make. I mean, you can't really go wrong with a gold mirror, right? So, I thought to myself...what if I applied our new Vinyl Wall Art to this mirror (instead of the wall in our bedroom)...would it look nice? Would it work? Would it then make my wall decal portable and something we can take with us on each and every home move?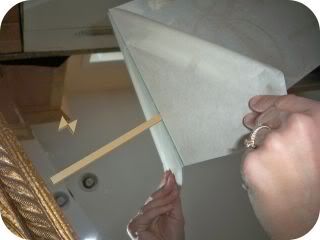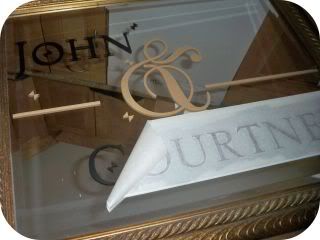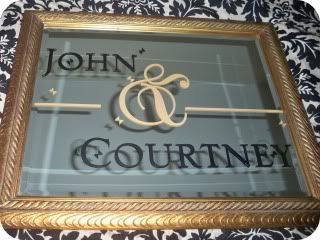 You better believe it worked!
Not only was it easy to do...rubbing each in place and peeling the paper off...but the finished piece is AMAZING!! I LOVE IT! It's going to look great in each and every bedroom we live in...and it's a timeless piece that will work with just about any decor. HOW COOL IS THAT?
I get the pleasure of offering (2) of my readers, their chance to win gift certificates to
Accent Studios
. One will win a

$25 gift certificate

and the other will win a

$10 gift certificate

! Both will be picked via random.org.